Clear Bra Paint Protection Kit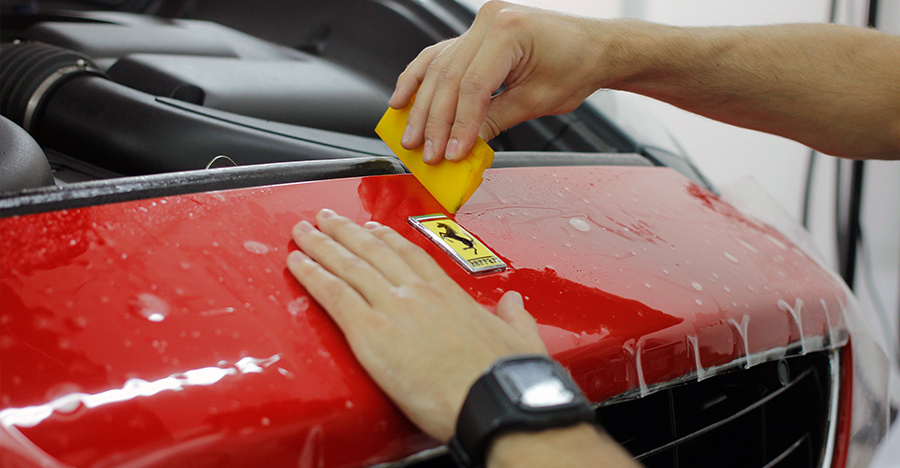 Paint Protection Film maintains the beauty and integrity of paint finishes on vulnerable front and exterior surfaces. This rugged urethane film helps protect against stone chips, bug damage, abrasion, and weathering. Paint protection film is transparent and nearly invisible, and does not alter your vehicle's good looks. The CLEAR alternative to unsightly bras and shields.
Certain areas of your vehicle are more prone to damage from debris and rocks than others. Here are the typical areas that Paint Protection Film is most often applied:
Front Bumper Cover
Headlights, fog lamps and side lamps
Lower portions of hood and fenders
Side Mirrors and rocker panels
Trunk Protector
This revolutionary material was initially designed by the aviation industry as a means of protecting airplane propellers and helicopter rotors from chips. Given its history, it's sure to be able to protect your car from the dents and dings that you might experience on the road.
Paint Protection Film Kits include a number of pieces designed to fit certain parts of your vehicle. Each piece is 8 millimeters thick and is applied on any painted surface and our pre-cut patterns are designed to go on almost any current vehicles hoods, fenders, mirrors and bumpers. The kits are precision cut by our software and a plotter and each piece is made to order. With well over 50,000 patterns available we are sure to have the pattern you need!
If you spend over $75 you will receive a free installation kit (2 bottles, professional squeegee, micro-fiber towel, razor knife, how-to video, door edge guards to protect the edge of your doors and free priority shipping). Find your pattern today by clicking the link below.